Meet the Team
We recognize that all of our patients are unique and deserve to receive dental care that reflects their individual needs. Our experienced and talented dental team is committed to working with you and your family to create a comfortable, stress-free, and rewarding dental experience every time you visit our practice.
We are pleased to welcome you and your family, and we look forward to working with you.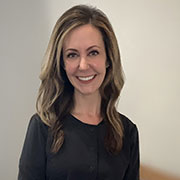 April
Clinical Lead & Lead Dental Hygienist
April has worked as a dental hygienist for the past 14 years. She loves working at Morgan Family Dental because of the high-quality care each patient receives. "It's very rewarding to earn trust and build relationships with my patients!" she says. April enjoys working with patients of ALL ages and strives to give them a comfortable experience.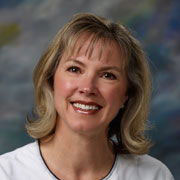 Sue
Dental Hygienist
Sue has been our loyal hygienist for more than 30 years! She enjoys seeing all the families through the years and watching the kids grow up. She has several hobbies that include singing, cooking, bike riding, and curling.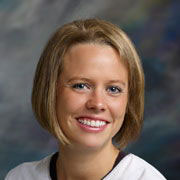 Martha
Dental Hygienist
Martha has worked as a dental hygienist for almost nine years with eight of them being here at Morgan Family Dental! She loves her job and enjoys the professional relationships that have developed over the years. When not at the office, Martha can be found chasing after her two little boys and enjoying time with friends and family.
Chelsey
Dental Hygienist
Chelsey enjoys educating her patients about the importance of their oral health. In her free time, she enjoys cooking, rollerblading, and spending time with friends and family.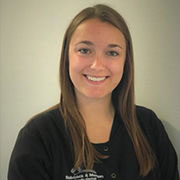 Grace
Dental Hygienist
Grace joined Morgan Family Dental after finishing her degree at Mankato State University. Her favorite part about being a hygienist is forming relationships with her patients! She loves working with all ages! In her free time, Grace enjoys running, camping, and boating.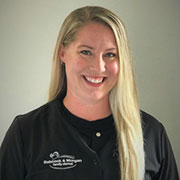 Melissa
Melissa graduated from the University of Minnesota in 2008. She joined Morgan Family Dental in 2019. She loves working with all patients and creating a comfortable environment to those that are anxious about treatment feel welcomed. When she's not at the office, she loves to spend time with you two kids, family , traveling, and outdoor activities.
Stacee
Dental Hygienist
Stacee has been a dental hygienist for over 20 years. She enjoys getting to know her patients and helping them with her oral health. When not working, she enjoys spending time with her husband and 2 kids. She likes spending time outdoors, reading and gardening.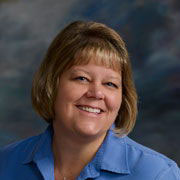 Lyn
Front Desk
Lyn joined our team in September 2000. She truly enjoys all the interaction she gets to have with the patients. Lyn and her husband live in Prior Lake and have two grown boys and two dogs. Her summer weekends are spent at their family cabin near Detroit Lakes, MN. In her spare time, she loves playing cards and board games and is addicted to Sudoku puzzles.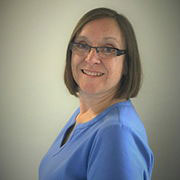 Kerry
Front Desk
Kerry became a part of our team in October 2005. The most rewarding part of her job is meeting new people each day. Kerry and her husband live in Jordan and have three grown sons, two daughters-in-law, and three grandchildren. They love to travel and most of all watch their grandchildren.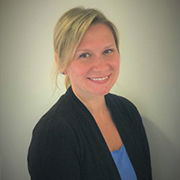 Carin
Front Desk
Carin has been a dental assistant for 14 years and is now assisting patients at the front desk. She feels very lucky to be working with such an experienced group of people who put patient care first. Carin's time away from the office is spent with her husband and two boys fishing, swimming, and in the ice arena watching their hockey games.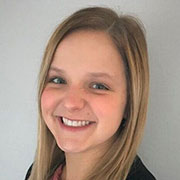 Hailey
Front Desk
I joined Morgan Family Dental in February 2022. I live in Jordan with my husband but I originally grew up in Gilmanton, Wisconsin. We have a silver lab at home that keeps us busy. I enjoy four-wheeling, snowmobiling, baking, crafts, and spending time with family and friends.
Jammi
Dental Assistant
Jammi has 14 years of experience as a dental assistant. She is the proud mom of three kids and is very enthusiastic about health and fitness.
Nikki
Front Desk
Nikki has worked as a dental assistant for 16 years. She is a dedicated scout mom to her three boys. She enjoys anything outdoors, especially camping.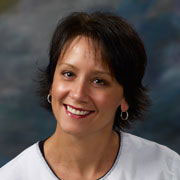 Tina
Dental Assistant
Tina has been a dental assistant for 17 years, and 13 of them have been with Morgan Family Dental. She is the mother of four very active children. She enjoys visiting with patients, getting together with friends, country music, and her latest addiction, the Nook Color!
Jaime
Dental Assistant
Jaimie has been a dental assistant for six years. She finds it a pleasure to be able to work alongside such a talented and knowledgeable staff. She is passionate about providing excellent care to our patients and strives to give our community the best dental care with kindness, understanding, and compassion. When Jaimie's not at work, she enjoys spending time with her daughter, husband, and dog.
Patty
Dental Assistant
I completed my dental assisting education at Century College in 2000. A desire to learn the latest advancements in dentistry and continue my education is what attracted me to Morgan Family Dental. I bring more than 20 years of experience to my role and love having the opportunity to work alongside Dr. Morgan and the team to provide the best possible dental care in a warm and caring environment. If I'm not at the office, you'll most likely find me spending time with my husband and 2 children, gardening or baking a specialty cake