My Blog
Posts for tag: antibiotics
By Babcock & Morgan Family Dental
December 06, 2017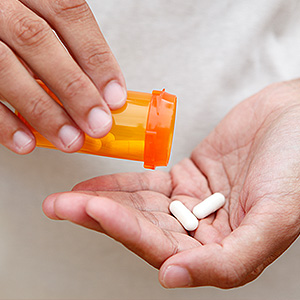 If you've had a total joint replacement or similar procedure, you will want your surgeon to decide if you need to take an antibiotic before you undergo dental work. This is a precaution to prevent a serious infection known as bacteremia.
Bacteremia occurs when bacteria become too prevalent in the bloodstream and cause infection in other parts of the body, especially in joints and bone with prosthetic (replacement) substances. It's believed that during invasive dental procedures bacteria in the mouth can enter the bloodstream through incisions and other soft tissue disruptions.
Joint infections are a serious matter and can require extensive therapy to bring it under control. Out of this concern, the use of antibiotics as a prophylactic (preventive measure) against bacteremia once included a wide range of patients for a variety of conditions and procedures. But after an in-depth study in 2007, the American Dental Association concluded that the risks for many of these patient groups for infection triggered by a dental procedure was extremely low and didn't warrant the use of antibiotic premedication therapy.
As a result, recommendations for antibiotic therapy changed in 2009, eliminating many groups previously recommended for premedication. But because of the seriousness of joint infection, The American Academy of Orthopedic Surgeons still recommends the therapy for joint replacement patients about to undergo any invasive procedure, including dental work. It's especially needed for patients who also have some form of inflammatory arthritis, a weakened immune system, insulin-dependent diabetes, hemophilia, malnourishment or a previous infection in an artificial joint.
The guidelines for antibiotic premedication can be complex. It's best, then, to speak with both your orthopedic surgeon and us about whether you should undergo antibiotic therapy before you undergo a dental procedure. The ultimate goal is to reduce the risks of any disease and to keep both your mouth and your body safe from infection.
If you would like more information on the use of antibiotics in dental care, please contact us or schedule an appointment for a consultation. You can also learn more about this topic by reading the Dear Doctor magazine article "Premedication for Dental Treatment."
By Babcock & Morgan Family Dental
December 05, 2015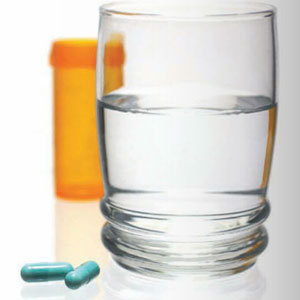 Office cleanings and other minor procedures are a routine part of regular dental care. For some people, though, a routine visit could put them at slight risk for a serious illness.
The reason for this concern is a condition known as bacteremia. This occurs when bacteria, in this case from the mouth and conceivably during an office cleaning or other routine dental procedure, enters the bloodstream. Although for most people this isn't a great issue, there's been concern that bacteremia could further compromise the health of patients with or susceptible to other conditions like endocarditis (heart inflammation), prosthetic joints or compromised immune systems.
This concern grew out of a number of studies in the early 20th Century that seemed to show a link between dental bacteremia and infective endocarditis. At about mid-century it became a common practice to administer antibiotics before dental work (usually 2 grams of amoxicillin or an equivalent about an hour before) to high risk patients as a way of protecting them against infection. The practice later expanded to other health issues, including many heart conditions.
Beginning in 2007, however, guidelines developed jointly by the American Heart Association and the American Dental Association reduced the number of conditions recommended for antibiotic therapy. Based on these guidelines, we now recommend pre-procedure antibiotics if you have a history of infective endocarditis, artificial heart valves, certain repaired congenital heart defects, or heart transplant that develops a subsequent heart valve problem. Patients with prosthetic joints or immune system problems are no longer under the guidelines, but may still undergo antibiotic therapy if believed necessary by their individual physician.
If you have a condition that could qualify for antibiotic therapy, please be sure to discuss it with both your dentist and physician. We'll work together to ensure any dental work you undergo won't have an adverse effect on the rest of your health.
If you would like more information on antibiotic therapy and dental care, please contact us or schedule an appointment for a consultation. You can also learn more about this topic by reading the Dear Doctor magazine article "Antibiotics for Dental Visits."