My Blog
Posts for: March, 2018
By Babcock & Morgan Family Dental
March 29, 2018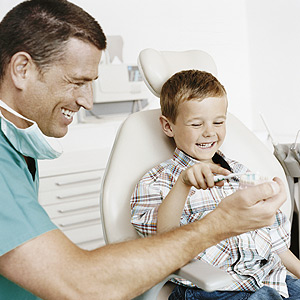 Our bodies are constantly changing as we age. Although the most rapid development occurs during childhood and adolescence, our bones, soft tissue and bodily systems will continue to change, even as we enter old age.
That includes our mouth and facial structures. Over time change will result in a flatter facial profile: this will cause the nose to gain more prominence as the lower part of our face becomes shorter. The extent of our lip movement can also change with time, resulting in less of our teeth appearing when we smile. The teeth themselves will also wear, which can make them appear shorter.
These and other aging consequences should be taken into account in our dental care. We should consider their impact on the health and function of our teeth (the therapeutic aspect) and our appearance (the cosmetic aspect). Rather than less attention, the effects of aging often require a multi-layered approach to care. The foundation for this care, of course, isn't laid when we reach our middle or later years, but with the regular and special treatments we receive when we're young.
For example, the best time to address teeth alignment and bite is usually during early adolescence. Orthodontic treatment will certainly improve dental function and smile appearance in the short term; but improving the bite can also have implications later in life. By anticipating how the soft tissue and bone structure within the face and jaws will continue to develop, we can better determine the final teeth position we wish to achieve. This creates satisfying results in the present and a more stable platform for oral health in the future.
We can apply the same approach to other areas, like the position of the lower jaw. Using orthognathic surgery to reposition it will benefit jaw development throughout adulthood. Making these improvements can diminish the effects of aging later in life.
In essence, dental care is a life-long endeavor that begins when we're very young and continues into our senior years. Properly caring for your teeth at any age is the key to enjoying good oral health for your entire life.
If you would like more information on the effects of aging on dental health, please contact us or schedule an appointment for a consultation. You can also learn more about this topic by reading the Dear Doctor magazine article "Understanding Aging Makes Beauty Timeless."
By Babcock & Morgan Family Dental
March 14, 2018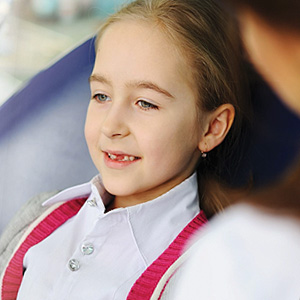 At any given time some 4 million teens and pre-teens are wearing braces or other orthodontic appliances to correct a malocclusion (poor bite). While most cases are straightforward, some have difficulties that increase treatment time and cost.
But what if you could reduce some of these difficulties before they fully develop? We often can through interceptive orthodontics.
This growing concept involves early orthodontic treatment around 6 to 10 years of age with the goal of guiding the development of a child's jaws and other mouth structures in the right direction. These early years are often the only time of life when many of these treatments will work.
For example, widening the roof of the mouth (the palate) in an abnormally narrow upper jaw takes advantage of a gap in the bone in the center of the palate that doesn't fuse until later in adolescence. A device called a palatal expander exerts outward pressure on the back teeth to influence the jawbone to grow out. New bone fills in the gap to permanently expand the jaw.
In cases with a developing overbite (the upper front teeth extending too far over the lower teeth when closed), we can install a hinged device called a Herbst appliance to the jaws in the back of the mouth. The hinge mechanism coaxes the lower jaw to develop further forward, which may help avoid more extensive and expensive jaw surgery later.
Interceptive treatments can also be fairly simple in design like a space retainer, but still have a tremendous impact on bite development. A space maintainer is often used when a primary ("baby") tooth is lost prematurely, which allows other teeth to drift into the empty space and crowd out the incoming permanent tooth. The wire loop device is placed within the open space to prevent drift and preserve the space for the permanent tooth.
To take advantage of these treatments, it's best to have your child's bite evaluated early. Professional organizations like the American Association of Orthodontists (AAO) recommend a screening by age 7. While it may reveal no abnormalities at all, it could also provide the first signs of an emerging problem. With interceptive orthodontics we may be able to correct them now or make them less of a problem for the future.
If you would like more information on orthodontic treatments, please contact us or schedule an appointment for a consultation. You can also learn more about this topic by reading the Dear Doctor article "Interceptive Orthodontics."