My Blog
Posts for: December, 2017
By Babcock & Morgan Family Dental
December 21, 2017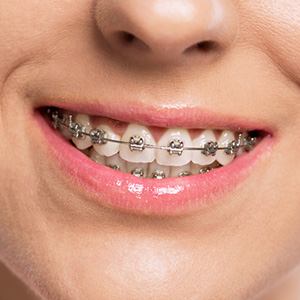 If you've ever looked at younger photos of yourself, you're sure to notice differences with your present appearance. Of course, your basic features might appear much the same. But maybe your lips seemed a little thicker back then, or your nose a bit less prominent.
This is because your facial features don't stop growing when you reach adulthood—they continue to change throughout your life. For example, lips reach their maximum thickness by around age 14 for girls or age 16 for boys; they'll remain at that level of thickness for a few years before gradually thinning throughout adulthood. The nose will also continue to grow, becoming more prominent especially as changes in the lower part of the face can make the chin appear shorter.
Although each of us ages at different rates and in different ways, these general physical trends are somewhat predictable. That's why we can use the knowledge of how our facial physiology changes with age to fine tune orthodontic or other cosmetic dental treatments. The most optimum approach is to consider treatment in the early stages of bite development during childhood or early adolescence.
This means we're doing more than correcting a patient's current bite: we're also taking into account how tooth movement now might affect the jaw and facial structures later in life. By incorporating our understanding of age-related changes into our treatment we might be able to provide some hedge against the effects of aging.
This approach starts with early comprehensive dental care, preferably before a child's first birthday, and an orthodontic evaluation at around age 6 to assess bite development. It may also be necessary to initiate interceptive treatment at an early age to lessen or even eliminate a growing bite problem to help ease the extent of future treatment. And if a bite requires correction, early evaluation can help create a timetable for effective treatment in later years.
Taking this approach can correct problems now affecting both dental health and appearance. But by acknowledging the aging process in our treatments, we can build the foundation for a beautiful smile well into the future.
If you would like more information on keeping an attractive smile throughout your life, please contact us or schedule an appointment for a consultation.
By Babcock & Morgan Family Dental
December 06, 2017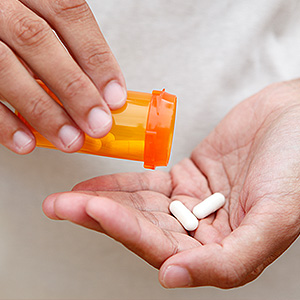 If you've had a total joint replacement or similar procedure, you will want your surgeon to decide if you need to take an antibiotic before you undergo dental work. This is a precaution to prevent a serious infection known as bacteremia.
Bacteremia occurs when bacteria become too prevalent in the bloodstream and cause infection in other parts of the body, especially in joints and bone with prosthetic (replacement) substances. It's believed that during invasive dental procedures bacteria in the mouth can enter the bloodstream through incisions and other soft tissue disruptions.
Joint infections are a serious matter and can require extensive therapy to bring it under control. Out of this concern, the use of antibiotics as a prophylactic (preventive measure) against bacteremia once included a wide range of patients for a variety of conditions and procedures. But after an in-depth study in 2007, the American Dental Association concluded that the risks for many of these patient groups for infection triggered by a dental procedure was extremely low and didn't warrant the use of antibiotic premedication therapy.
As a result, recommendations for antibiotic therapy changed in 2009, eliminating many groups previously recommended for premedication. But because of the seriousness of joint infection, The American Academy of Orthopedic Surgeons still recommends the therapy for joint replacement patients about to undergo any invasive procedure, including dental work. It's especially needed for patients who also have some form of inflammatory arthritis, a weakened immune system, insulin-dependent diabetes, hemophilia, malnourishment or a previous infection in an artificial joint.
The guidelines for antibiotic premedication can be complex. It's best, then, to speak with both your orthopedic surgeon and us about whether you should undergo antibiotic therapy before you undergo a dental procedure. The ultimate goal is to reduce the risks of any disease and to keep both your mouth and your body safe from infection.
If you would like more information on the use of antibiotics in dental care, please contact us or schedule an appointment for a consultation. You can also learn more about this topic by reading the Dear Doctor magazine article "Premedication for Dental Treatment."