My Blog
Posts for: April, 2016
By Babcock & Morgan Family Dental
April 27, 2016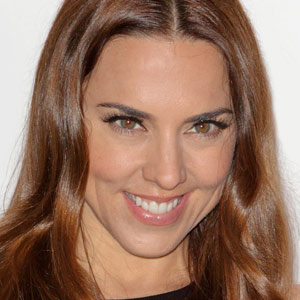 As a member of the best-selling pop group Spice Girls, Mel C (AKA Sporty Spice) enjoyed her share of musical superstardom. At the band's peak in the Nineties, the young singer's signature look featured baggy sweatpants, an assortment of tattoos, a nose stud and a gold-capped incisor, front and center in her mouth. Today, Melanie Chisholm is still singing — but now she's a mom, an amateur triathlete… and that gold tooth is just a memory. Not only that, her smile looks more evenly spaced and whiter than it did when she was referred to as the "tomboy" of the group.
What happened? In our view, it all boils down to changing tastes — plus a little bit of help from dental professionals. As the "wannabe" singer proves, there's no single standard when it comes to making your teeth look their best. Your own look is unique to you — and your smile can reflect that individuality.
For example, crowns (caps) are substantial coverings that may be placed on teeth when they are being restored. They are available in three types: gold, all-porcelain, or porcelain-fused-to-metal. The latter two are tooth-colored, while the gold is — well, shiny like gold bling. Which one is right for you? In many cases, it's your choice.
Likewise, dental veneers — wafer-thin shells that can correct cosmetic issues by covering the surface of your teeth — can be made in a variety of shades. Their hues may range from natural ivory to Hollywood white, and everything in between. What's the best color for you? Only you can say.
Some people opt for a "smile makeover" that uses small irregularities in the spacing and color of teeth to create a more "natural" look. Other folks want a perfectly even, brilliant white smile that dazzles the eye. Still others are looking to match or restore the smile they once had — perhaps even re-creating a signature gap between the teeth. As long as there are no other dental issues involved, the choice is yours.
So if you're unhappy with your smile — or if you feel it doesn't reflect the person you "wannabe" — why not talk to us about a smile makeover? Just call our office to schedule a consultation. You can learn more about this topic in the Dear Doctor magazine articles "Beautiful Smiles by Design" and "The Impact of a Smile Makeover."
By Babcock & Morgan Family Dental
April 12, 2016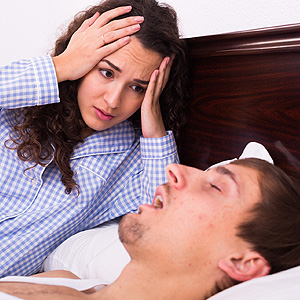 If your sleeping partner snores, it could be more than an annoyance: it could be a sign of sleep apnea. This occurs when air flow into the lungs becomes obstructed in the throat for a few seconds during sleep. The obstruction can take many forms, but a common one arises from the tongue relaxing against the back of the throat, producing snoring sounds as air attempts to pass through this restricted area.
Sleep apnea can cause severe problems: lower daily energy levels and mood from poor sleep; lower oxygen saturation that could affect brain function; and increased risk for cardiovascular disease. So, if you're awakened by your partner's snoring (or they're complaining about yours!), it's important to have it checked and treated.
This begins with a visit to us for a complete oral examination. Like many dentists, we're well trained in the anatomy and structures of the mouth, as well as the causes and treatment of sleep apnea. We'll examine your mouth, take into account any possible symptoms you're experiencing and, if your suspicions are correct, refer you to a sleep physician to diagnose if you have sleep apnea.
Treatment will depend on its cause and severity. An oral appliance worn during sleep is the recommended first treatment for mild to moderate sleep apnea that involves the tongue as an obstruction. We develop a custom appliance that helps move your tongue away from the back of the throat, reducing both apnea and snoring sounds. For more advanced sleep apnea you could benefit from a Continuous Positive Airway Pressure (CPAP) machine. This device generates continuous air pressure through a mask worn while sleeping that helps keep the airway open.
Of course, there are other causes for obstruction, some of which may require surgical intervention to relieve the problem. Abnormally large tonsils, adenoids or excessive soft tissue can all restrict air flow. Surgically removing or altering these structures could help reduce airway restriction.
Whatever type or degree of sleep apnea you or your partner may have, there are solutions. The right treatment will not only improve overall health, it will help both of you get a better night's sleep.
If you would like more information on sleep apnea and how to treat it, please contact us or schedule an appointment for a consultation. You can also learn more about this topic by reading the Dear Doctor magazine article "If You Snore, You Must Read More!"