My Blog
Posts for: November, 2014
By Babcock & Morgan Family Dental
November 19, 2014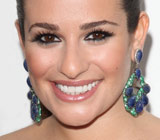 Not long ago, Glee star Lea Michele had all of her wisdom teeth removed. This is a very common procedure that people in their twenties, like Michele, often undergo to prevent serious dental problems down the road. The actress found that the procedure really was actually not very difficult to tolerate.
"Feeling all better from my surgery!" she tweeted to fans a few days later. "Back to work tomorrow."
Why do wisdom teeth so often cause problems? For one thing, they come in years later than the other 28 permanent teeth — usually between the ages of 17 and 25. By that time, there is often no room in the jaw to accommodate them. As man has evolved, the jaws have actually become smaller in size — often creating a lack of space for the wisdom teeth to erupt into proper position. If wisdom teeth become blocked (impacted) by other molars that are already there, infection and damage to neighboring teeth may result.
Sometimes the wisdom teeth themselves cause the problem by growing in at an odd angle. They push against other teeth, often compromising the adjacent tooth's supporting bone. While you would think pain would occur if any of these problems were present, that does not always alert us to a wisdom-tooth problem. It's usually diagnosed with the help of x-rays.
Wisdom tooth extraction is often performed in the dental office using a local anesthetic (numbing shot) to keep you from experiencing any pain, along with conscious sedation to help you relax. The type of anesthesia that's best for you will be determined before the procedure.
After we gently remove the tooth or teeth, you may need to have the site sutured (stitched) to promote healing. You will rest for a short time before going home, and may need to have someone drive you, depending on what type of anesthesia you were given.
Once you get home, you should apply an ice pack on the outside of your cheek for about five minutes on, five minutes off for as many hours as possible to help reduce any postoperative swelling on the first day. Starting on the second day, the warm moist heat of a washcloth placed on the cheek and hot salt water rinses will make you more comfortable. You may want to eat soft foods and brush your teeth very carefully during the recovery period, which lasts only a few days as Lea Michele discovered. Before you know it, you'll be "feeling all better!"
If you have any questions about wisdom teeth, please contact us or schedule an appointment for a consultation. You can learn more by reading the Dear Doctor magazine article "Wisdom Teeth."
By Babcock & Morgan Family Dental
November 03, 2014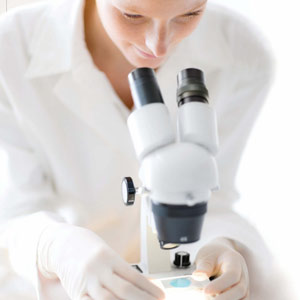 While it doesn't garner the star power of blood, saliva is still an important bodily fluid. A true multi-tasker, saliva contributes in many ways to the function and health of the body, from stronger teeth to more efficient digestion.
Here are six ways saliva helps your mouth and body function properly and stay healthy.
The mouth's natural cleanser. Bacteria are responsible for much of the dental disease that plagues us, particularly tooth decay and gum disease. Saliva clears the mouth of food remnants, bacteria's primary feeding source, after we eat. This leaves a cleaner mouth and fewer bacteria to cause infection.
The immune system's partner. Saliva contains an antibody called Immunoglobulin A (IgA) that attacks disease-causing microorganisms. Along with secreting other antibacterial agents like lactoferrin and lyzozyme that curb the growth and development of bacteria, saliva serves as the body's first line of defense against pathogens entering through the mouth.
Acid neutralizer. The optimal oral environment is a neutral pH of 7. Many of our foods and beverages, though, are highly acidic, which can raise the mouth's acid level. The acidic environment causes the minerals in tooth enamel to soften and dissolve (a process called de-mineralization). Saliva restores the balance by neutralizing any remaining acid after we eat (a process that takes about 30 to 60 minutes).
Mineral replacer. Even under normal conditions, enamel will de-mineralize to some extent whenever the mouth becomes acidic. Saliva restores some of the enamel's lost minerals like calcium and phosphate while it's neutralizing acid. If fluoride is also present in saliva from fluoridated drinking water or toothpaste, it too is absorbed by the enamel making it stronger and more resistant to acid attacks.
Digestion enhancer. Saliva lubricates the mouth while we eat, making it easier for us to chew (and taste) our food. Saliva also releases the enzyme amylase as we chew to break down starches before the food enters our stomach. The end result is more efficient and comfortable digestion.
The wave of the future in diagnostics. Like blood and urine, saliva contains genetic and disease markers that could tell a physician if a patient has a certain condition. Since collecting a saliva sample is much easier than with these other bodily fluids, diagnosing disease with saliva will become more prevalent as more calibrated devices reach the market.
If you would like more information on the role of saliva in the body, please contact us or schedule an appointment for a consultation. You can also learn more about this topic by reading the Dear Doctor magazine article "Saliva."